Hosted annually by DIA's Chief Information Officer, the DoDIIS Worldwide Conference brings together experts from government, military, industry, and academia in order to tackle the IT challenges and complexities impacting the mission user. As the largest Intelligence Community IT conference, this year's event will feature a distinguished line-up of speakers and an extensive selection of breakout sessions to foster engagement and collaboration on the most vexing national security challenges.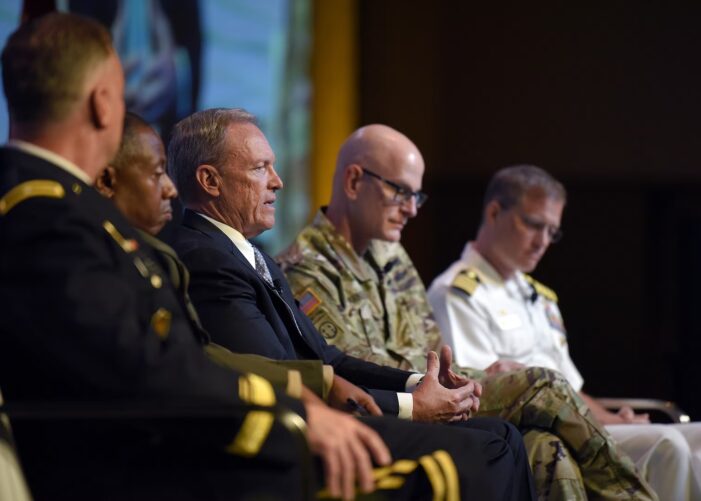 Future success is not guaranteed and it is only achievable if government, military, industry and academia come together and work as one team. Year after year, the DoDIIS Worldwide Conference has provided an incomparable opportunity to do just that; forge new relationships, expand alliances, and enhance partnerships with government and industry leaders. Join leading authorities and specialists to showcase and discuss the innovative technologies that will enable our digital transformation.
Given the ongoing developments and uncertainty with COVID-19 (Coronavirus), the DIA has made the decision to reschedule the DoDIIS Worldwide Conference to February 1-3, 2021 in San Antonio, Texas. While this is both a date and venue change from the original August 2020 DoDIIS, the DIA decided to make this change in the best interest of this community. With over 300 registered exhibitors and sponsors, we want to make this a smooth transition to roll everything over to the new date.
We are finalizing some details and plan to open registration up for the conference soon. Please check back periodically for details regarding attendee registration.
If you are a current exhibitor or sponsor be on the lookout for an email with more information on the automatic transfer of your registration to the new dates.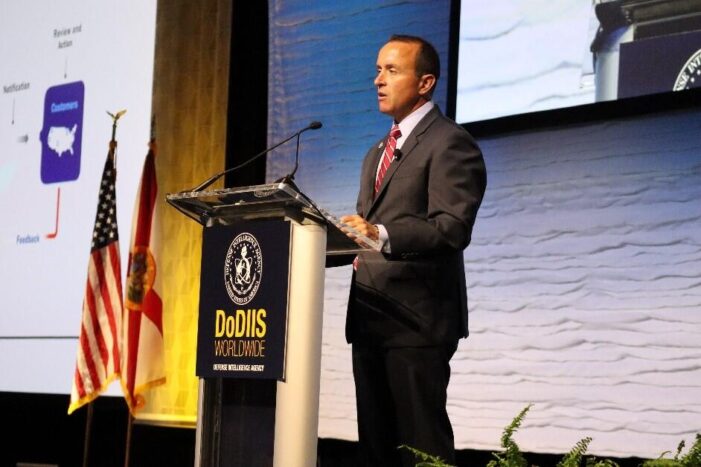 We appreciate your patience and understanding as we all navigate these unprecedented developments. We are committed to ensuring the success, safety, and overall positive experience of this important event. We look forward to gathering as a community again in February!
WELCOME
The Defense Intelligence Agency (DIA) will bring together experts and innovators from the military, industry, government and academia to collaborate and share insights at the DoDIIS Worldwide Conference.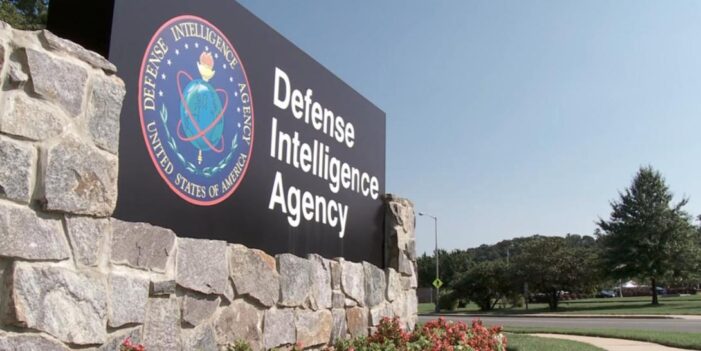 Hosted by the DIA Director, Lt. Gen. Robert Ashley and DIA Chief Information Officer, Mr. Jack Gumtow, the DoDIIS Worldwide Conference is an immersive event designed to bring together a global consortium of IT professionals with shared interests, including the future of IT, information sharing, data and global security.
Over the course of three days, participants will have multiple opportunities to share their experiences, network with government and industry, and access the latest solutions from hundreds of onsite vendors.  Topics may range from current threats facing existing systems to how to build an adaptable solution onto an existing framework.